OODIO team
at an offsite at Gokarna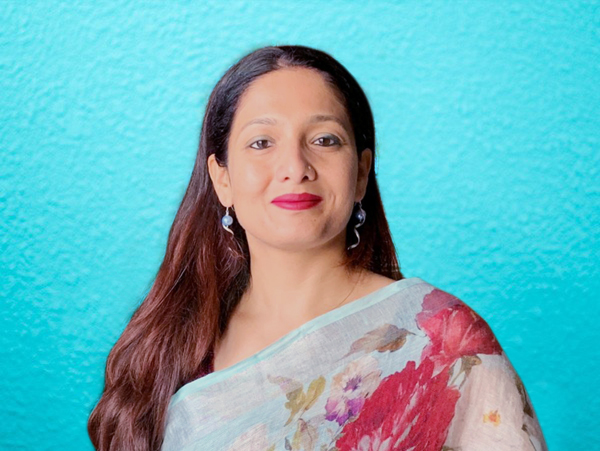 Smita Bhatt
[email protected]
Chief Sales Officer | Co Founder
Smita is the Life and Spirit of OODIO who handles Customer and Team's Happiness. When not working she is busy Travelling and Keeping fit. She is an Alumni of IIMC (JNU Campus).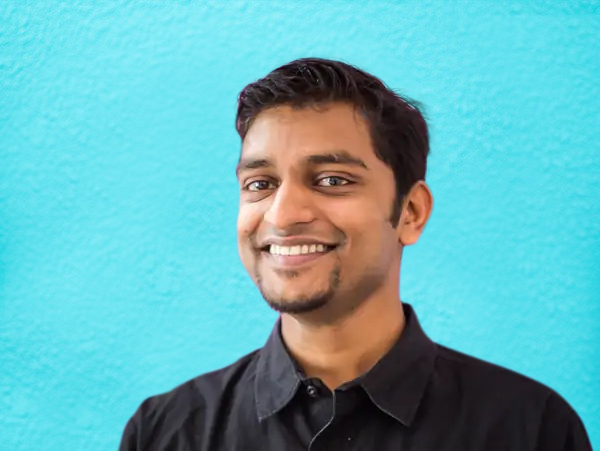 Paddy
[email protected]
Chief Executive Officer | Co Founder
Paddy manages the team of executives. He is also a Wedding Photographer who enjoys mixing music on DJ console, Cycling and Traveling. He is a graduate from BITS – Goa.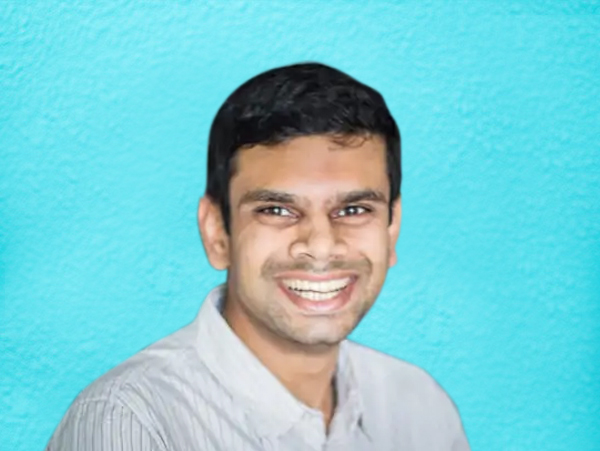 Gautham Ramakrishna
[email protected]
Chief Operations Officer | Co Founder
Gautham is a movie buff who loves watching old classics. When not watching movies he is usually cooking and reading. He comes with a research experience from Virgina Tech.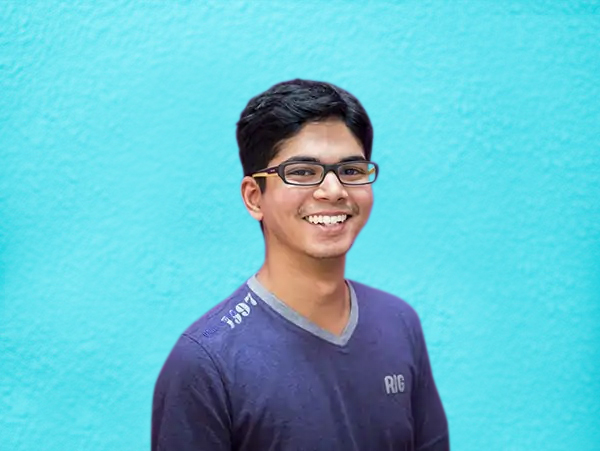 Adarsh
Deputy Manager, Photo
Adarsh is a thinker, problem solver with a supreme attention to detail. Adarsh spearheads change through the OODIO team across the various divisions of Post Production, Design and Print.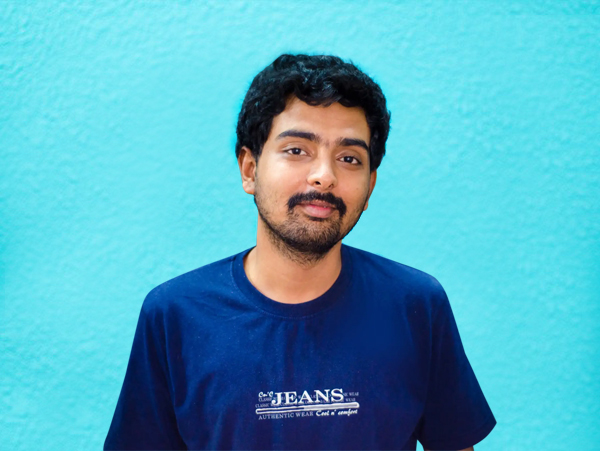 Aaditya Kiran
Deputy Manager,  Photo
Aaditya is one of the youngest member of our team. He is technical master of Lightroom. A chill guy, he finds comfort and company in Books.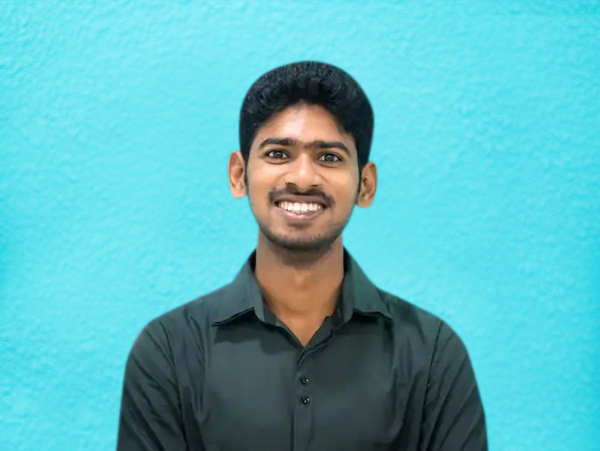 Ravivarma MSR
Deputy Manager, Print
Ravi is a Business Grad with a knack for quick execution. When not solving problems, he is busy charming people at the Office, indulges in Pencil Sketches and is a South Indian movie fanatic.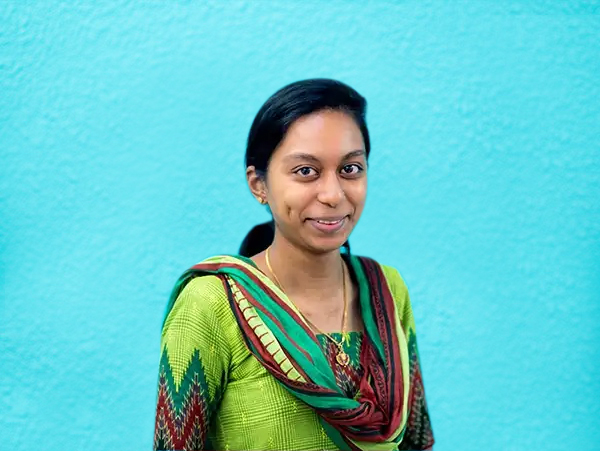 Ganavi
Junior Creative Editor
Ganavi is the firecracker in the office. She has a very cheerful persona and is always up for fun. She loves to edit and one of our rising young editors.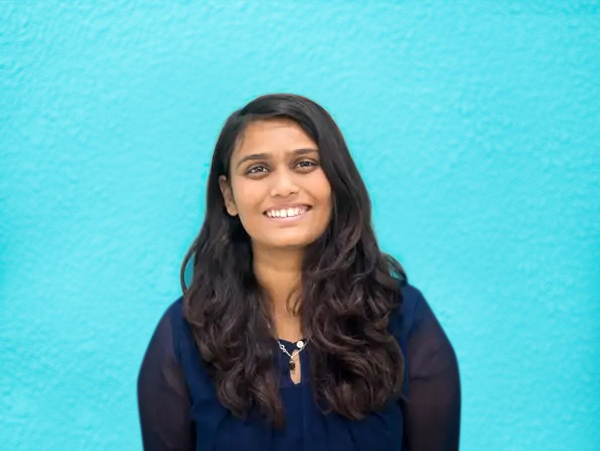 Latha S
Senior Creative Lead, Design
Latha is one of our most youngest team members and our lead Book Designer. She is also the most artistically inclined with sketching, painting and keyboards in her repertoire. And a rare book worm in our team.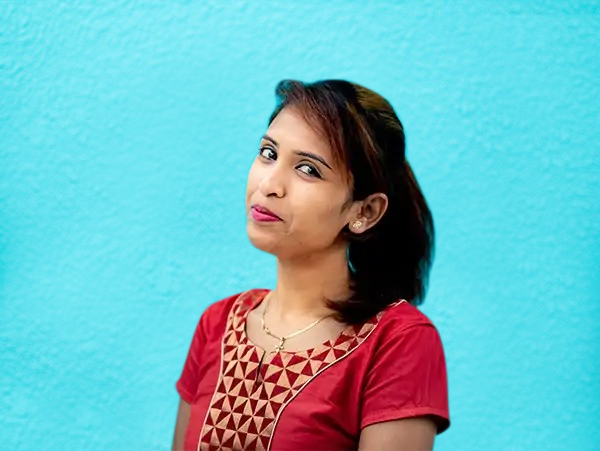 Sheeba
Client Servicing and Sales Lead
Sheeba is a young and charming lady that ensures customers delight for all of OODIO's clients. She keeps the clients happy with timely communications for queries across all departments.
Allwin
Client Servicing and Sales Lead
Allwin is a great dancer, fun spirited, "life of the party" kinda of a person. A gentle soul, helps to provide OODIO's clients with the best customer experience.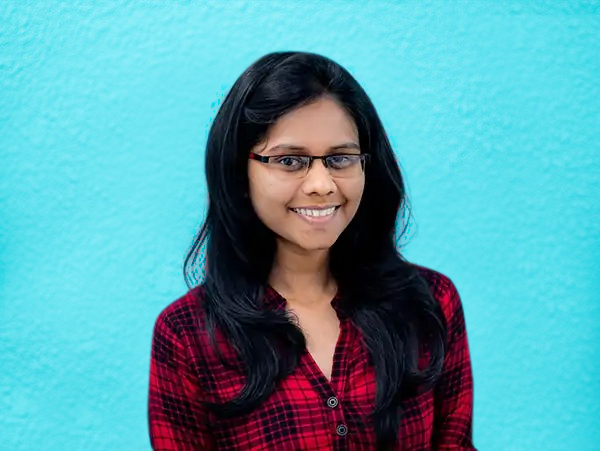 Nandini
Junior Creative Editor
Nandini has a very high bar for quality and one of the finest young additions to the OODIO team. She is great fun to hangout with and get's along well with everyone.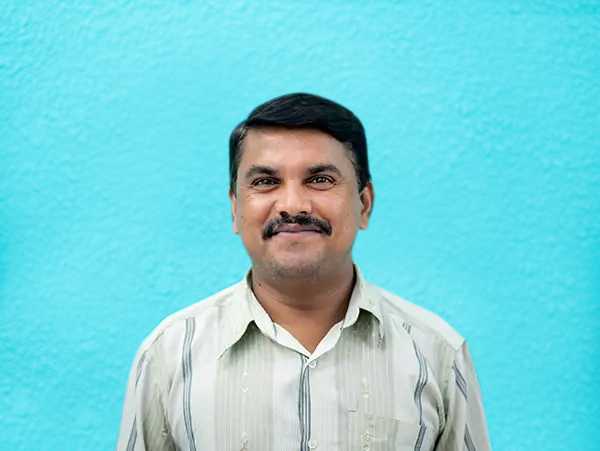 Manjunath
Senior Production Staff
Manjunath is a gentle soul. With around 20 years of experience in leathercraft, he has taken the OODIO's album binding to international standards. He loves his family and is great to work with.
Madhan
Production Assistant
Madhan is the uber-cool dude at Oodio. His interests are varied ranging from dialog writing, acting, volleyball, and drawing. Madhan is also very skilled with his hands and specializes in handcrafting Oodio's Albums.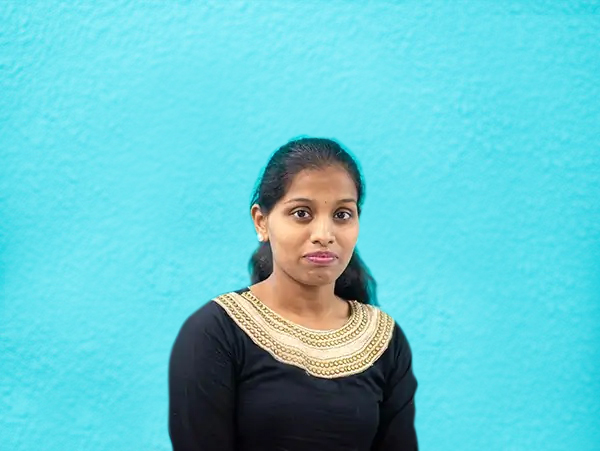 Sangeetha
Junior Creative Editor
Sangeetha is an avid sports fan who is ready any day for a game of Coco, Volleyball, Throw-ball or Carrom. This self challenging editor is her hardest critic and loves to always push herself to edit better.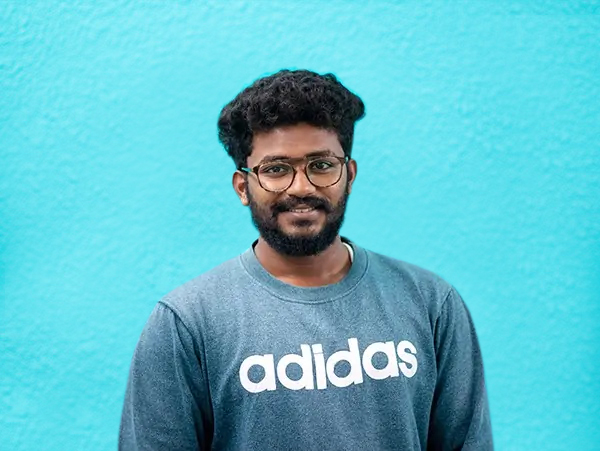 Sagar
Junior Creative Editor
Sagar is a very proficient artist who enjoys creating amazing portrait and landscape artwork with charcoal, water & oil paints and pencils. His background in sketching shows in his editing with very high attention to detail and quality.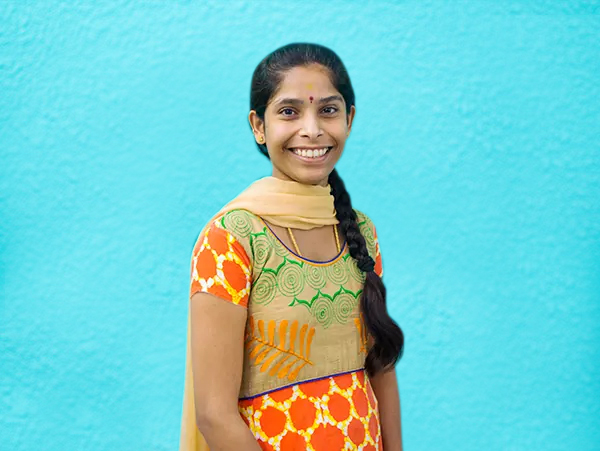 Krishna
Junior Creative Editor
Krishna is one who always has a simle on her face. This easy going girl when not editing is found catching up on her reading. She is up for a game of Throwball, Volleyball or Kabadi anytime you are ready. Weekends are usually spent visiting locales in and around Bangalore.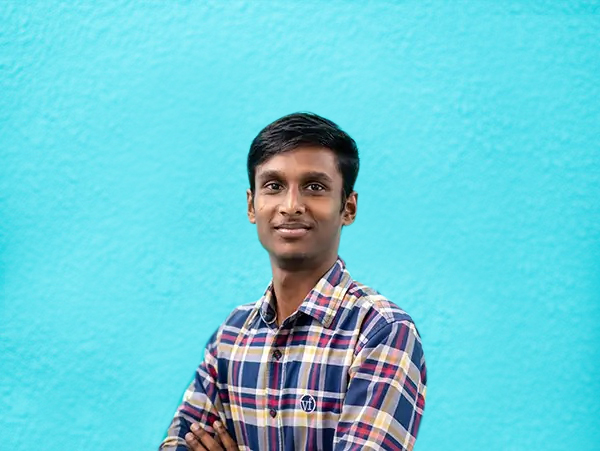 Sathish
Creative Editor
Sathish is one of our most nattily dressed editors at Oodio. When not pushing the boundaries of style, he is generally found enjoying movies, mobile games and music. Known for his quality; you trust Sathish to deliver a good set any day.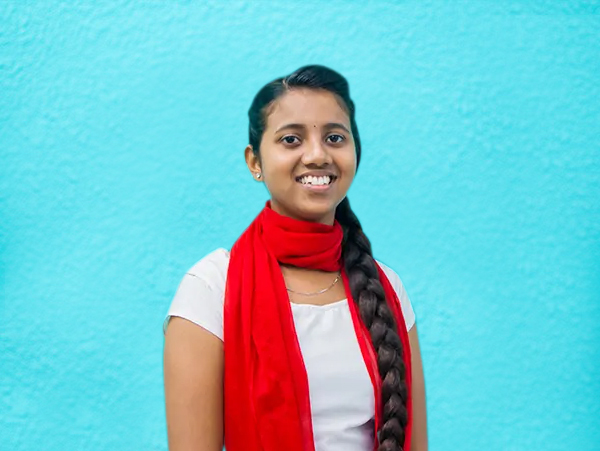 Aishwarya
Junior Creative Editor
Aishwarya is a hyper focused editor with a high quality standard. A talented dancer, her quiet personality does a twist when she hits the dance floor.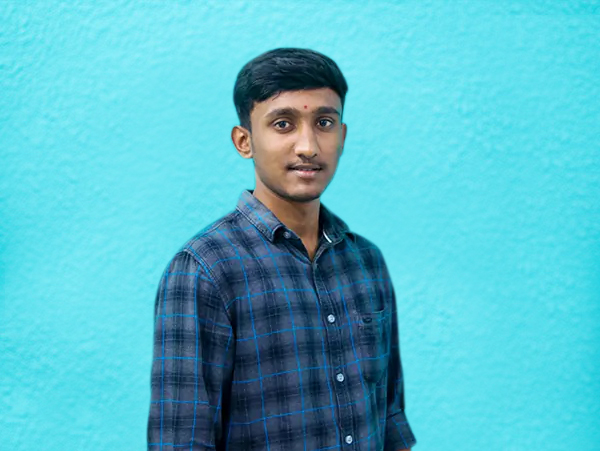 Kiran K
Junior Creative Editor
Kiran is one of our quite but yet thoughtful editors. He has a good eye for quality and is also budding poet. Turn to if you need some quick ballads to go.He spends his free time indulging in sport with his closest friends playing cricket and football.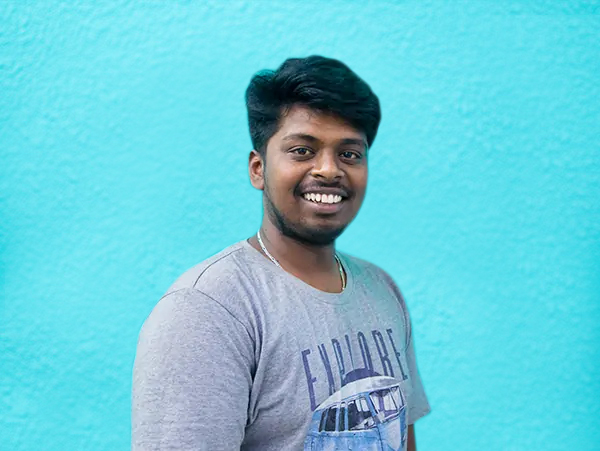 Manoj
Junior Creative Editor
Super dedicated to his work, Manoj's interest vary from observing underwater animals to studying foreign cultures. Pursuing a degree in History, his dream is to travel around the world.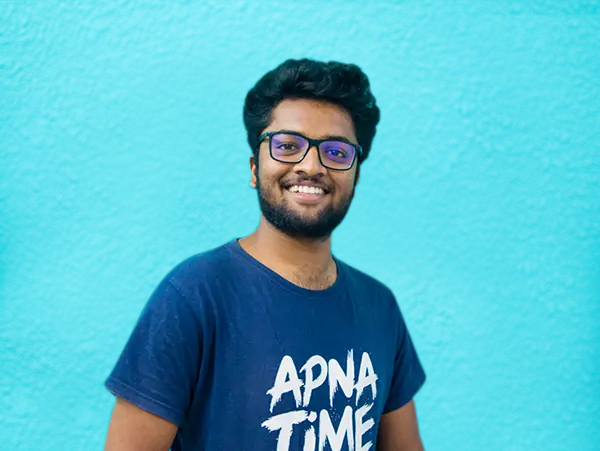 Jagan
Junior Creative Editor
Jagan's enthusiasm for editing comes from his passion for photography. He is frequently seen behind the camera trying out wacky camera angles and techniques. His background in VFX are key in video projects at OODIO.
Excited to join our team?
Find out about the career openings at Oodio.