OODIO Raw Lab for Photography Post production
We ensure your wedding photos get edited in the best possible environment. If you are a Wedding Photographer looking to outsource Post Production or wedding photography post processing, you have arrived at the right place. We are among the best post production labs in India. Oodio will help you select the best images from your wedding shoot, and tone the photos to make your shooting style stand out. We use a seamless Adobe Lightroom workflow to process your wedding photo RAW images. We follow some of the best industry post production practices in terms of wedding photo RAW image editing, controlled lighting for our workspaces and calibrated monitors to achieve the correct tone for your wedding photography.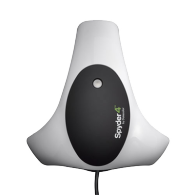 Color Calibration
Calibration tunes the display to a reference standard and brings color consistency across multiple monitors. For the best results in wedding photography post production, we calibrate our monitors before every job.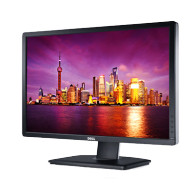 IPS Displays
We use the best IPS displays in the market to do wedding photo Color Correction and Post Production. This gives us a high fidelity image reproduction and a wide color gamut.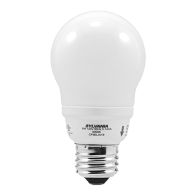 White Environment
We work in an environment with White walls, and White light to reduce the chances of environment color bleed on to our displays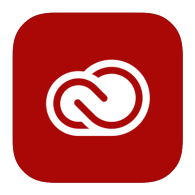 Adobe Creative Cloud
We use Adobe Creative Cloud to leverage the best in the industry tools to edit your raw images. And yeah, we don't pirate softwares.
Culling
0.05$/ culled image on Pay as you go
0.04$/ culled image on Package*
We help you select the best images from the full set. This service is available for Standard Color or Custom Color.
Included in Standard Color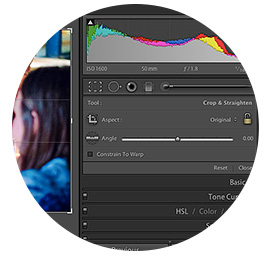 Cropping & Straightening
Selective cropping to remove distractions near the edges of the frame. We tend to avoid heavy cropping to retaining your original composition.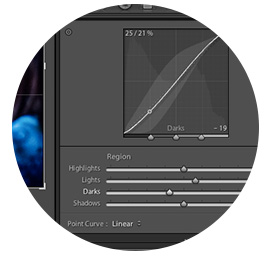 Exposure and Color
We carry out global adjustments in Exposure, Contrast, Highlights and Shadows to get a well exposed image. We will aim for a neutral to slightly warm color Temperature.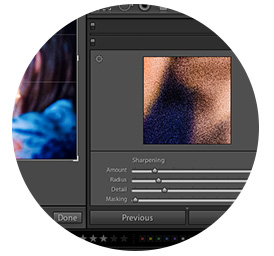 Image Details
Sharpening & Noise reduction to get those images looking crisp and clean.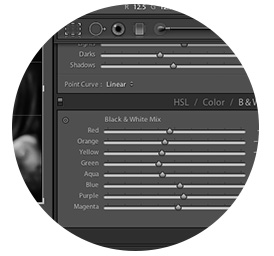 Monochromes
 5 – 15% of your photo set in Black & White or Sepia versions. Our editors pick out your truly amazing captures, and bring them to life in monochromes.
NOT included in Standard Color
Local adjustments (Magic Touch)
Control over how the images are edited (Custom Workflow)
Tough Images, i.e Color Cast of Faces, Extreme light sources etc
Non Standard cropping preferences
Package Rates
Artist : 0.16 $0.14
Pro : 0.16 $0.14
Elite :0.16 $0.13
Standard Color Examples
Use the arrows on the left and right of the images to view more examples.
Custom Color
Do you have a unique processing style? We will cater to your individual preferences in White Balance, Exposure, Contrast, Vibrance, Tone Curve, HSL palette or any setting, to process your images in your signature style. And rest assured, your secret recipe is safe with us.
Membership Rates
Artist : 0.20 $0.18
Pro : 0.20 $0.17
Elite : 0.20 $0.16
Magic Touch Addons
Team up your Custom Color correction with Magic Touch. We do local work on your images to get them looking absolutely right.
Magic Touch is probably not required in every image. So we let you chose % of images you want Magic Touch on. You can find out your Magic Touch requirement by clicking here.
HSL

20%

20%

Blemish Removal

60%

60%

Skin Smoothening

80%

80%

Dodging and Burning

40%

40%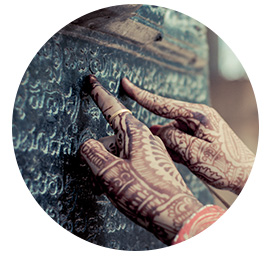 Split Tones
Give an artistic touch to your images with a Vintage look.
+ $0.10/ Image
Dodging and Burning
The go to technique to make those difficult lighting images look great.
+ $0.10/ Image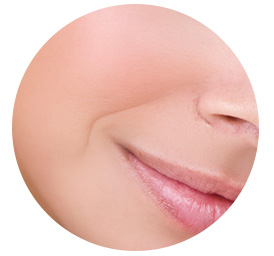 Skin Smoothening
Use Skin Smoothening to make your Bridal Portraits look super fab.
+ $0.10/ Image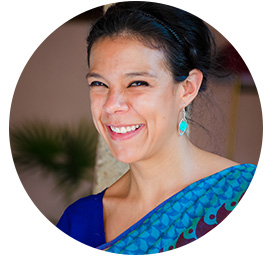 Blemish Removal
Get rid of pimples, cuts and razor marks with the the Blemish Removal tool.
+ $0.10/ Image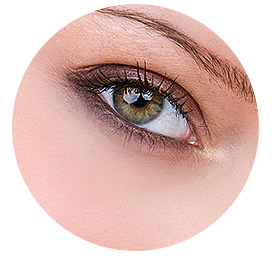 Eye Sharpening
Tack sharp eyes that just draw you into the Portraits.
+ $0.10/ Image
Custom Color + Magic Touch Examples
Use the arrows on the left and right of the images to view more examples.
Import to Lightroom
Create a catalog and import your images into Lightroom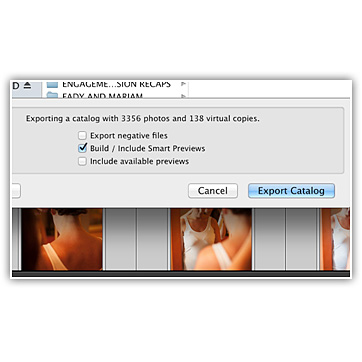 Export as a Catalog
Export the images to as a Catalog. Make sure to check only "Build / Include Smart Previews" option in the popup dialog box. For a more detailed tutorial click here.
Create a Zip
Zip the Catalog and Smart Preview folder in one Zip file.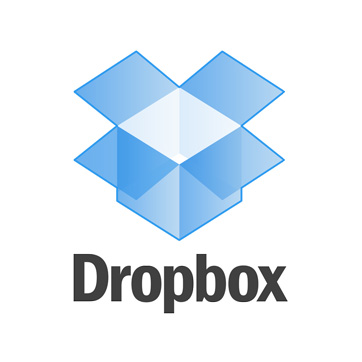 Send via the Web
Upload the zipped file on any one of the file storage sites, and provide us the download link. Here are our favourite services, Box, Dropbox, Copy, WeTransfer.
Other Alternatives
Upload RAWs to our Box Server
Ship Hard Disk or a Pen Drive
Drop it in person
Standard Turn Around times
Generally we have a 3 working day turnaround time but during peak season we will follow these guidelines:
For Post Production, we will schedule your job within 7 working days, and deliver the jobs within 5 working days thereafter.

For Package holders, we will schedule the job within 5 working days, and delivery the jobs within 3 working days thereafter (you will need to pre schedule the jobs for that)

For Book Design, we will schedule the job within 3 working days, and delivery the job for a review within 3 days thereafter.
Rush Job
Are you in a hurry?  Let our team help you out. We can start your job as soon as it arrives in the office. You will be billed 1.5 times for this service.
Minimum Job Order
Minimum Job order size is 999 INR. Taxes are extra. 
Advanced Photoshop
This kind of job is billed on an hourly basis of 699 INR per hour. Rework is also billed at the same rate, with a minimum quanta of 1 hour.