SILK INSPIRE is organised by SILK PHOTOS, a boutique photo agency based in India, and the world's first representation agency for wedding photographers. The agency represents a select group of wedding photographers, both stills and motion, specializing in Indian weddings and destination wedding photography in India, and around the globe.
Learn, Interact, be Inspired
Once a year SILK PHOTOS organises an unforgettable session of photography learning, inspiration and fun for the Indian wedding photography fraternity. We bring the best instructors, exceptional organisation and a great passion for photography. We bring an incredible panel of international photographers as speakers and leaders to the master classes, so that participants learn to see the difference in style and approach between photographers, and have an opportunity to interact with professionals that are otherwise difficult to meet in India. SILK INSPIRE is an unforgettable session of wedding photography learning, inspiration and fun. We bring the best instructors, exceptional organisation and a great passion for photography. You will get to see inside the minds of renowned international photographers, understand their creative thought processes, and pick up invaluable insights and tips. You do not want to miss this!
 GREAT COMPANY OF LIKE-MINDED PEOPLE
LEARN, INTERACT, BE INSPIRED
Why you can't afford to miss SILK Inspire 2017!
In the jam-packed days you'll learn from each of the photographers in carefully planned sessions designed to deepen your understanding of the photographic language, enhance your creativity and boost your career. The seminars and workshops are a starting point in recognising your own style and USP as a photographer in a highly competitive market. Whether you are an emerging photographer, or a seasoned professional, SILK INSPIRE is a rare opportunity to infuse your career with new inspiration and clear direction.
The schedule is going to be hectic and packed with learning, but we do our best to make it a lot of fun as well. Every night will have a party, or event that will surely bring extra smiles to your faces. We are organising a beach party on the third night, but stay tuned for the additional programs as we announce it in the coming weeks…
Sergey Ivanov
Brian Callaway
Andrea Corsi
Zack Ariyas
Jen Huang
Jeff Newsom
Juya Gentil
Arjun Kartha
Photographs by the Panelists
Get to meet Us!
What are we doing at SILK Inspire 2017
Oodio at SILK INSPIRE 2017
Oodio is proud to be a part of SILK INSPIRE 2017 for the 2nd consecutive year – one of the biggest Photography Festivals in India. Oodio, as a premier partner, will also be giving away credits to the winners of SILK Awards, the best Wedding Photography competition in India. Visit us at SILK INSPIRE 2017 for more goodies and discounts.
Get Discounts on Tickets!
If you are an Oodio Package holder get Rs.2500 off on your SILK INSPIRE tickets. Yes, special privileges for our special members.
SILK INSPIRE 2017 is a five-day seminar & workshop festival. The first three days will include a one-and-a-half hour session with each instructor, covering an overall style, technique, and tips from their photography journey. Moderated panel discussions will be conducted at the end of day 1 & 2. Days four and five will offer master classes with photographers, and a chance to see him/her in action, while learning in a small group.
Rewarding the Talented!
SILK Awards is great platform to identify and reward upcoming talent. Oodio is proud to announce awards for the winners. Participate in the SILK Awards to win awards from Oodio.
Ticket Price Includes
The registration fee allows participants entry to attend all the seminars and panel discussions by all the panelists on October 6th, 7th & 8th. Lunch and high-tea are also included in the ticket price. Additionally, you also get free entrance to the evening parties, which include dinner & drinks.Seminars and Workshops have separate registrations. Only participants who register for the seminars are eligible to register for the workshops. The registration for the workshops is on first-come-first-serve basis. Please note, each workshop will be defined and priced by the individual photographers conducting the workshop.The ticket price does not include travel and accommodation.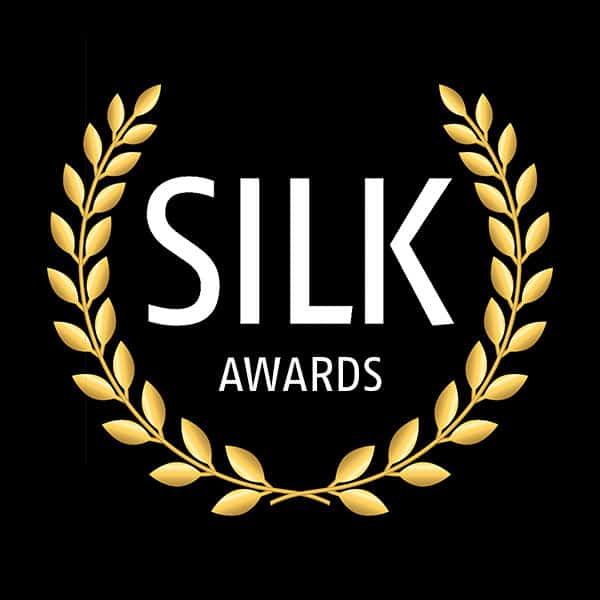 SILK AWARDS is a new initiative aimed at developing and promoting wedding photography as a medium of visual storytelling. Different from any other awards for wedding photography worldwide, and taking departure from only reviewing single images, SILK AWARDS will focus on series of images that present the nature of a photographer's storytelling capability. We feel that wedding photographers should be measured based on their ability to tell a complete story of the wedding, when ideas and emotions are expressed through a sequence of images, as opposed to the ability to produce single, award-winning shots.
We are looking for photographers whose use of the language of photography can capture complex situations, and deliver unforgettable visual narratives of a wedding. We are hoping to discover work that reflects originality, technical ability, uniqueness of style and above all, a creative expression of personal language.
SILK AWARDS 2017 applications are open to professional and amateur photographers shooting in all forms of wedding photography.
SILK AWARDS 2017 will be open internationally in select categories.